If one car deserves the moniker 'race car for the road' it's the 911 GT3. It features a naturally aspirated flat six, a fixed wing and pinpoint handling to entertain the driver as a 911 should. Thankfully the car comes with a manual gearbox, whilst the PDK may be excellent in this, there's something about a manual 911…
Porsche have sacrificed the purity of the flat-six by turbocharging the lesser models, however the German giant knows better than to mess with this sacred cow. This powerhouse can spin freely to a 9000rpm redline; it's also the same engine you'll find in the GT3 Cup race cars. In normal driving modes, the engine allows you to manually rev match with a throttle blip, however, flick it into sport and the car automatically does it, allowing you to focus on the road ahead.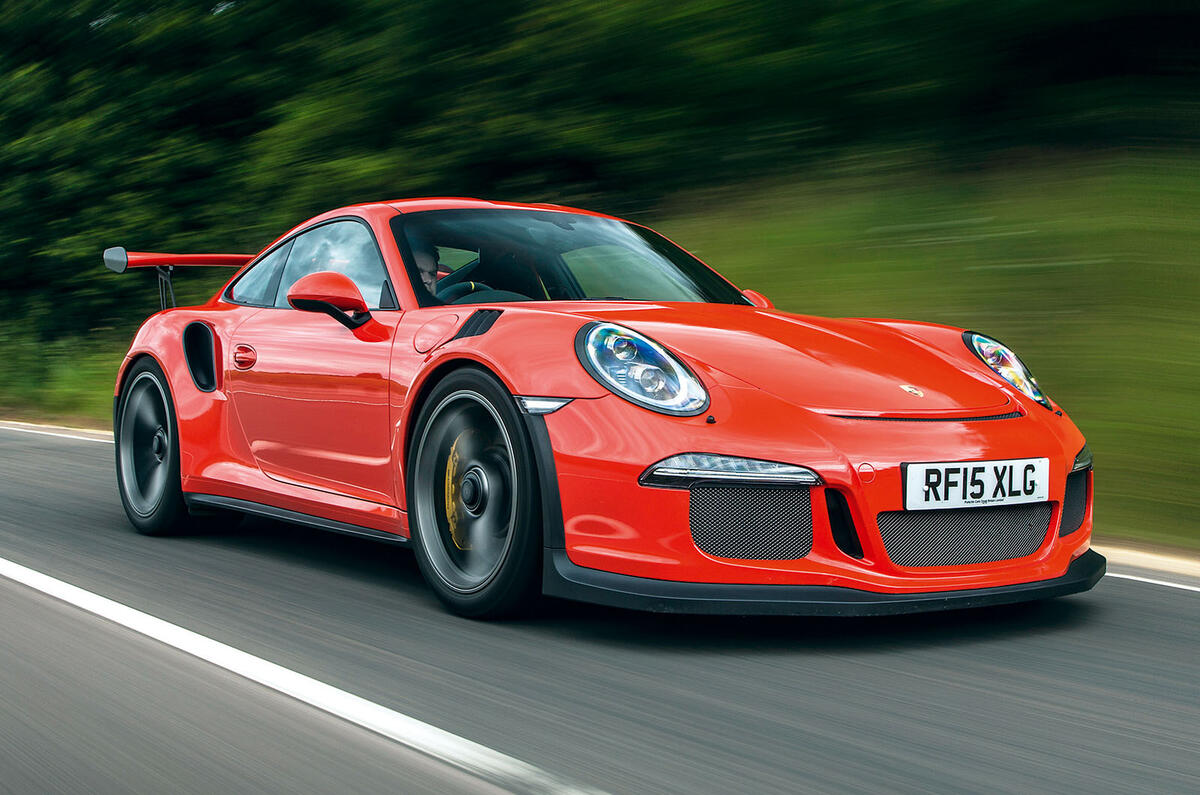 By today's standards, a 493BHP, naturally aspirated manual car should be left in the dust compared to the offerings proposed by other manufacturers. However, if you're capable of performing the two-pedal dance then you'll be able launch the car to 60MPH in 3.4 seconds. The fact that you have work for this performance makes it all the more satisfying.
This Porsche is like little else on sale, speed is exhilarating but with many supercars, you simply get used to it. With the Porsche it's a sensation that never wears off. If you get it into the right environment, twisting back roads for example, you'll never want to leave. The acceleration is perfect, a manual gearbox fits the car like a glove and rear wheel steering allows the car to dart into corners like a supermini.
The car feels small and narrow and light and fast and hard. When you drive it on our perfect B-roads, you wonder why manufacturers get it wrong. Others chase horsepower like that's all that matters. Porsche have demonstrated that that's simply not the case with this, the sensation that is delivered with this GT3 is like no other road car, especially not for this price. The superb ability and sensational feeling on offer makes the car feel so much more expensive than its price tag lets on.
"I've always had an obsession with Porsches, some people complain about the repetitive styling but I think they've hit the nail on the head. I'm especially happy that Porsche haven't made this car as exclusive as they have done in the past, it means real drivers can experience the car rather than just collectors." Ethan Rose, Lowton Motor Company.